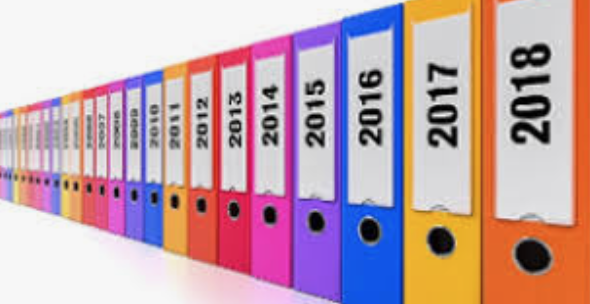 What records should self-employed carers be keeping?
As a self-employed carer, it is essential that the records you keep for your clients are in order, in a safe place, and contain all relevant information.  This is important so that information is easily accessible should you be sharing the care of your client, or, handing over care to someone else at the end of your contract.
Although being a self-employed carer is unregulated, it's vital for yourself, your clients, and good practice to follow CQC (Care Quality Commission) guidelines.  After all, we all know "If it's not written down, it didn't happen!" Having a reliable and safe way to store records offers both protection and reassurance to you, your clients, and their families.
Keeping up with your paperwork ensures you have all the records you need, and you can easily monitor your clients' progress and make changes to the care you provide. Additionally, many of these documents can be essential if you wish to offer your services to clients who receive Local Authority funds or personal budgets vis the National Health Service.
What records should self-employed carers be keeping?
Medication – including time and dosage.
Financial transactions undertaken on behalf of the person receiving care.
Details of any changes in the client's or carer's circumstances. These may include, health, physical condition or care needs.
However minor, either to the person receiving care and/or the carer.
Any other untoward incidents – remember, it's best to note down anything in case you need to refer back to it in the future.
Any other information that would assist the next health or social care worker to ensure consistency in the provision of care.
Who do the care records belong to?
Care records belong to the client, but if you are keeping paper-based records then you need to retain copies for yourself, even when you are no longer working with the client.  However, paperwork uses up valuable space and, of course, can be misplaced or accidently damaged/destroyed. The best way to store your records is on the PocketCarer app. This way, care records can be accessed by the client or their relatives as soon as they are uploaded via the free relatives app – and can also be downloaded if necessary.
How should care records be stored?
As we said, although keeping care records in paper format isn't the best way due to the potential security issues i.e. damaged, stolen or accidently destroyed, if you are storing paper records at home (such as archived records etc) they must be kept in a lockable cabinet.
If you're looking for a more secure and accessible way to store your care records, then PocketCarer is perfect for keeping all your documents safe, with the added bonus of your client's relatives, or your shared-care colleague being able to access the records also, so continuity of care is streamlined and hassle-free.  The multi-functional PocketCarer app also provides you with templates and electronic forms, so you are able to store everything on the secure PocketCarer cloud.
PocketCarer templates, forms, and records include:
Care Plans
Risk Assessments
Medication Recording
Meal Plans
Daily Notes
Bowel Charts
Fluid Charts
Observation logs
Body Maps
Team Handovers
Along with additional business management tools such as invoices, mileage tracking, income and expenditure recording, calendar, and contract template.
What happens to the records when I am no longer working with a client?
Care records can be stored on the PocketCarer cloud for as long as they need to be. This means that if your contract with that client has come to an end, you will still be able to share or pass access of the records to your client's family, if needs be, and with your client's permission, another carer or health care professional who has come to take over.
Remember, you should only keep clients' personal data for as long as you need it. There aren't any set time limits in data protection law because it depends on your situation, however, PocketCarer allows records to be archived within the app for as long as they need them to remain there, simplifying your work-life yet again!
Care records enhance the care you give your clients.
 Recording is an integral and important part of your role as a self-employed carer. Although the admin side of your career can seem like a burden, it is central to good, client-centred support.
Benefits of keeping good care records
It promotes continuity of care, and assists in communication with your client, their family, and other health care professionals involved in their care.
It is a tool to help identify themes and challenges in your client's life.
It is key to accountability. Well-kept records will protect you if you ever need to prove anything regarding the care of your client.
Care records provide evidence, if ever needed – for court, complaints, and investigations.
Good record keeping practices show you are knowledgeable, in control, experienced, consistent, and overall help enhance your reputation as the professional carer you are.
Download PocketCarer to streamline your work-life now
Remember, PocketCarer is an invaluable app to help you manage your career and streamline your work-life.  Additionally, as a professional work resource/tool, it's also tax deductible, so you have everything to benefit from.  Download from the Apple or Play store, and join our PocketCarer online groups on Facebook and LinkedIn, to start reaping the benefits now.
Download the PocketCarer app FREE today