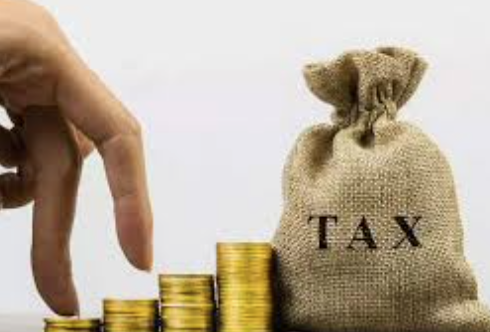 As a self-employed carer, you are allowed to claim back certain business expenses when it comes to filing your self-assessment tax returns.  It's sometimes confusing to work out what is a deductible expense and what isn't.  In this article, we will highlight 8 deductible business expenses for self-employed healthcare workers to help you when it comes to completing your tax returns.
1. Work clothing
Uniforms you have purchased yourself, and other clothing strictly required to carry out your role as a self-employed carer, are all classed as an allowable business expense. Of course, PPE such as gloves, aprons and face masks are also an allowable business expense if you purchase them yourself.
2. Professional insurance
As a self-employed healthcare worker, public liability insurance is a must.  Depending on your role and duties you may also require professional indemnity insurance and even travel insurance.  PocketCarer has teamed up with Mark Bates Insurance to offer our subscribers discounted public liability insurance.  Click here to read more
3. Transport
There are a number of allowable business expenses when it comes to transport, including fuel costs, insurance, tax, car maintenance and repairs. Click here to see the HMRC guide.  It's important to log your business mileage so as your calculations are accurate.  PocketCarer has a fantastic mileage tracker feature to help you keep accurate records.
4. Office supplies and equipment
 Allowable business expenses can include:
Stationary
Printing and ink
Postage
Software used for under 2 years or on subscription
If you use cash basis accounting, you can also claim expenses for certain business equipment such as computer hardware, printers, and software used for over 2 years.
Remember, your PocketCarer subscription is an allowable business expense.
5. Phone and wifi
A percentage of your phone and wifi costs are tax deductible. You can claim expenses relating to the purchase of a mobile phone, contract and call costs.  If you are using your phone or computer for work purposes, ie sourcing new clients, online courses, advertising online etc, then a percentage of your wifi costs/contract is also classed as a business expense.
6. Legal and professional costs
If you use professionals such as an accountant, financial adviser, or solicitor purely for business reasons, you can claim their fees as expenses.
7. Marketing
All the costs for marketing your self-employed carer business such as leaflets, business cards, social media costs and traditional advertising are all allowable business expenses.
8. Trade/business/professional membership subscriptions
The cost of membership to trade bodies or professional organisations, such as the National Association of Care and Support Workers, is an allowable business expense, as is the cost of subscribing to professional publications. Your subscription to PocketCarer, which enables you to switch to smart, trackable spending and have full control and visibility of your clients, is of course also an allowable business expense.  PocketCarer is 100% mobile with offline capabilities for when you are out of signal range.  PocketCarer's data security means you keep all your client records safe, secure and compliant. At just £7.99 p/m or £79.99 a year don't delay and download today!
PocketCarer subscribers get 10% off with Tax Scouts 
Pocketcarer has teamed up with TaxScouts to give a 10% discount to our subscribers. Self Assessment doesn't need to be painful.  For just £134 (normally £149) a TaxScouts accredited accountant will sort out your self-assessment; simple, fast and all online. Click here to get your PocketCarer 10% discount on self-assessment from TaxScouts
Simplify your business admin with PocketCarer
The PocketCarer app was created by self-employed carers for self-employed carers, and we are here to help make your journey in the self-employed healthcare sector as simple and problem free as possible. The Pocket Carer website posts weekly news and articles, so if there is a subject you would like us to post information about, please don't hesitate to get in touch! Drop us a line here or email [email protected]
Download the PocketCarer app FREE today