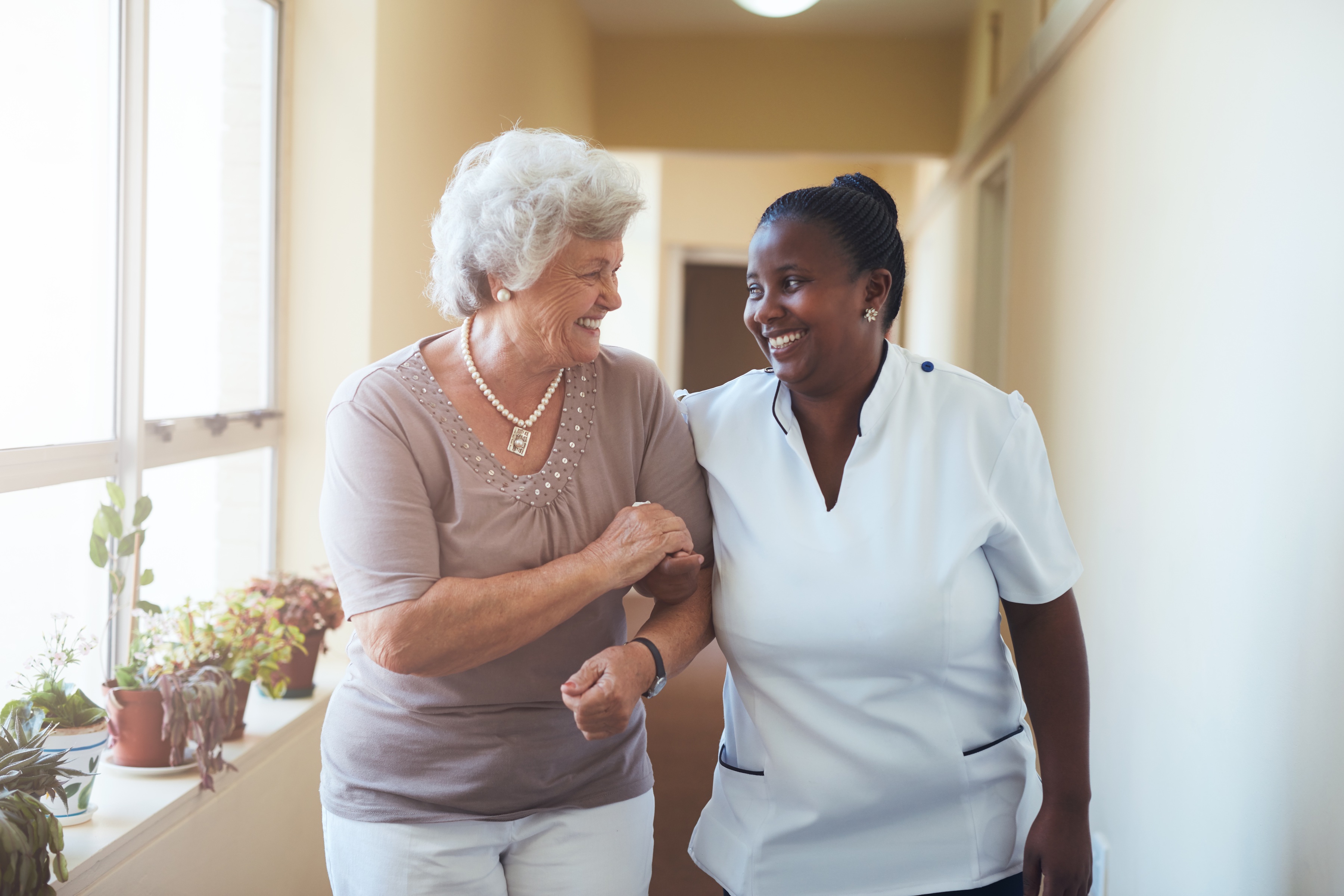 Are you just starting out as a self-employed carer? Or, are you already working for an agency but are thinking of taking the leap to being your own boss? Our useful Pocket Carer 5 step guide will break down everything you need to know about becoming a self-employed carer.
What do I need to become self-employed carer?
1. Get a UTR number
Getting a UTR number (Unique Taxpayer Reference number) is number one on your list to becoming a self-employed carer. Amongst other things, you will need your UTR number when filling out your tax returns each year.  Click on the link here to be taken straight to the HMRC website and register.
2. Disclosure and Barring Service Certificate (DBS)
A DBS certificate is essential for a self-employed carer, and a legal requirement within the UK when working with vulnerable groups such as the elderly, disabled or children. The DBS will check to see if a person has a criminal history that indicates that they may not be suitable for working with certain types of people.  The DBS now offer a 'live' update service where, for an additional fee, your certificate will be automatically updated if any relevant changes have occurred.
For more information download our self-employed carer guide here.
3. Training
As a self-employed carer you are responsible for ensuring that your mandatory training is kept up to date by completing annual refresher courses. You may be asked to provide proof of up-to-date training certificates to your insurance company if you ever need to make a claim.
There are many online training providers who offer training at competitive prices.  We advise you to download the Pocket Carer self-employed guide for more info and resources here.
4. Insurance
As a self-employed carer, it is essential you have public liability insurance to cover risks, such as:
Accidental Injury to any person in relation to your work (e.g. your client, a member of the public)
Injury to yourself as a result of your work
Loss or damage to property
Allegations of negligence or abuse
Pocket Carer has partnered up with Mark Bates Insurance, offering self-employed carers discounted public liability insurance. Click here to read more.
 5. Finding Clients
We know how hard it can be to find and manage new clients, but by subscribing to Pocket Carer we can provide you with the tools to enable you to be a compliant, independent, and successful self-employed carer. Finding new clients can be difficult, but there are a several options available:
Advertise on your local community Facebook groups
Create your own leaflets and flyers
Leave your flyers at G.P surgeries, libraries, day centres and cafés etc.
Contact your local council to ask if they advertise private carers on is website, or if you can be added to a local council database.
There are many things to get on top of when you make the leap to becoming a self-employed carer, and we hope this simple 5 step guide has been useful.  For more detailed information, please download the Pocket Carer Self-employed carer guide for free.
Download the PocketCarer app FREE today